it's all about the love of the dogs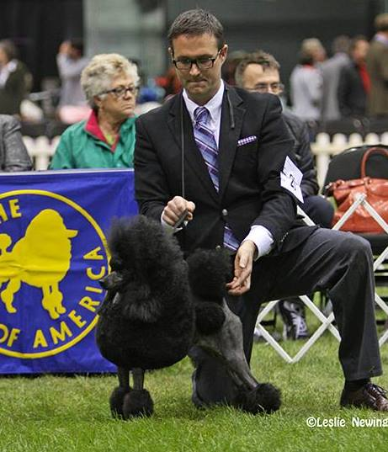 In the 1990s, Richard worked for the late Bill Cunningham, and apprenticed with multiple professional handlers, including Tim Brazier. This early experience focused on Poodles, Terriers, American Cocker Spaniels, drop coats and toy breeds.
After this employ, he set out as a groomer, breeder and handler, both owner and professional.
Now, Richard owns Shampoodles Salon in Asheville, NC and Knolveston Farm in Bakersville, NC.
He is a member of the Poodle Club of America and is an American Kennel Club Judge.